Bronx Personal Injury Attorney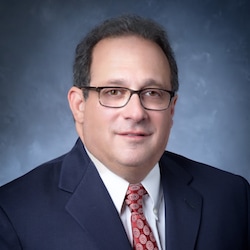 In order to represent clients in a range of both criminal and civil matters, Stephen Bilkis established the Law Offices of Stephen Bilkis & Associates, PLLC was established in 1997. Because of his hard work and professionalism, over the years Stephen has earned a reputation among both his peers and clients for providing superior legal representation. Whether your case involves estate planning, criminal law, bankruptcy, family law or personal injury, our Bronx personal injury lawyers will work closely to find a favorable resolution given the circumstances of your case.
Estate Planning
Whether you are a beneficiary in a loved one's will, you have been named a trustee or an executor, or you are ready to write a will, the Law Offices of Stephen Bilkis & Associates, PLLC will help you with all your estate planning needs. Our knowledgeable attorneys focus on easing the stress of estate planning issues by clearly explaining each step of the process and providing practical legal options to meet your estate planning goals. Always remaining sensitive to the client's needs, we assist with a wide range of estate planning needs including:
Advanced health care directives
Simple and complex wills and trusts
Revocable and irrevocable trusts
Business succession planning
Charitable planning
Estate administration
Estate litigation
Trust administration
Powers of attorney
Charitable trusts
Family business arrangements
Probate and trust administration
Estate and gift tax issues
Asset protection
Generation-skipping trusts
Criminal Defense
If you are charged with a crime, you need effective representation to ensure that your rights are protected as you go through the criminal process. When you retain the Law Offices of Stephen Bilkis & Associates, PLLC to defend you against criminal charges, rest assured that we will vigorously defend you from the beginning of your case until it is resolved. We understand that your future and perhaps your freedom are at stake as a criminal conviction may result in you having to go to prison, being placed on probation, having to perform community service, or having to pay a hefty fine. We will use our trial skills, negotiation skills, knowledge of state and federal criminal law and procedure, and understanding of alternative sentencing options to make sure that your case has the best possible outcome. We have successfully represented clients facing such crimes as larceny, assault, gang assault, robbery, burglary, manslaughter, and attempted murder.
Bankruptcy
The Law Offices of Stephen Bilkis & Associates, PLLC offers bankruptcy representation to consumers who can no longer manage the burden of their debts. Whether you need a Chapter 7 bankruptcy to wipe out your credit card debt and give you a fresh start, or a Chapter 13 repayment plan to give you more time to pay your bills, the Law Offices of Stephen Bilkis & Associates, PLLC has the knowledge and the experience to guide you through the process. Our bankruptcy practice is not limited to helping clients file for Chapter 7 or 13 bankruptcy. We understand that each person's financial picture is different and filing for bankruptcy is not the answer for all clients. We will review your situation and determine the best strategy to help alleviate your financial stress, protect your assets, and help ensure that you will have a healthy financial future.
Family Law
When your family is struggling or facing a tough situation, we have the knowledge and experience to provide you with the advice and support that you will need. The decision to separate or divorce is a difficult one. The lifestyle to which you are accustomed will change. You may have to move. You may not be able to see your children as often as you would prefer. These changes can be quite stressful. The Law Offices of Stephen Bilkis & Associates, PLLC will help you through the difficult decisions and the negotiations that are involved in a divorce, separation or other change in your family situation. We handle complex family law matters including:
Contested and uncontested divorce
High net worth divorce
Custody and visitation
Child support
Spousal maintenance
Property division
Modifications to support orders
Relocation
Prenuptial and postnuptial agreements
Paternity actions
Orders of protection
Domestic violence
Personal Injury
The Bronx personal injury attorneys at the Law Offices of Stephen Bilkis & Associates, PLLC represents individuals and their families who have been seriously injured or killed in an accident that was a result of the negligence of someone else. Victims of accidents who experience serious injuries endure not just physical pain, but also suffer emotionally and financially. Recovery from a serious injury requires treatment and time. Such treatment leads to substantial medical bills while recovery time means loss of work and income. Not only is the injured victim affected, but the entire family is affected as well.
If you were injured in an accident due to the negligence of another person, under New York law you may be able to recover compensation from the person responsible for the accident. While car accidents are one of the most common types of accidents caused by negligence, slip and fall, bicycle construction, and even dog bites are other types of accidents that are caused by negligence. Furthermore, victims are also injured by defective products and through mistakes made by doctors and other healthcare professionals. Through a personal injury lawsuit there are a variety of types of damages that may be available to you based on the losses you suffered. Moreover, if a family member died due to someone's negligent actions, you may be able to pursue damages through a wrongful death lawsuit.
Our practice is client-focused. We are committed to providing the best possible representation to help our clients overcome troubling legal issues. Contact us at 800.696.9529 to schedule a free, no obligation consultation regarding your case. The attorneys at the Law Offices of Stephen Bilkis & Associates, PLLC will listen carefully to your wishes and goals and will respond with a realistic assessment and honest answers to your questions.