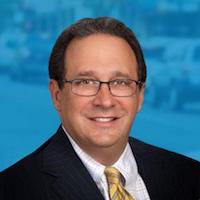 Stephen Bilkis
Head of Law Office
Stephen Bilkis is the founder and principal of the Law Offices of Stephen Bilkis & Associates, PLLC. Stephen has nearly 20 years of experience in the practice of law, and provides a range of services to clients throughout Nassau County, Manhattan, Suffolk County, Bronx, Brooklyn, Queens, Staten Island and Westchester County. He is committed to providing his clients with the highest level of personal service in the areas of estate planning, family law, personal injury, criminal law and bankruptcy .
In 1997 Stephen graduated from Touro Law School and established the Law Offices of Stephen Bilkis & Associates, PLLC soon thereafter. During nearly 2 decades of practicing law, Stephen Bilkis has handled hundreds of both civil and criminal cases, establishing a reputation among both clients and peers for his superior preparation, his detailed understanding of the law, and obtaining exceptional results. Because of his well-earned reputation and the reputation of his staff, both Stephen and his team have become sought-after commentators on today's legal issues, appearing in several New York media including ABC New York, the New York Times, New York Post and Newsday.
Stephen Bilkis has handled hundreds of personal injury cases, including many complex cases involving permanent disabilities and structured settlements. He consistently uses his expertise to maximize recovery for his clients in cases related to car accidents, defective products, medical malpractice, construction site accidents, and worker's compensation. Moreover, he is very skilled in coordinating liability and health insurance benefits.
As an estate planning attorney Stephen Bilkis represents individuals, owners of closely held and family owned businesses, and business executives. He regularly advises his clients on complex legal principles related to estate planning, asset protection, gifting and succession planning. He is experienced in implementing a wide-range of estate planning strategies from basic will drafting to the use of complex trusts, and in developing strategies to transfer wealth efficiently using sophisticated planning techniques that defer or eliminate taxes. In addition, Stephen is experienced in the preparation of long-term care strategies as well as long-term care asset protection using various tools such as Medicaid irrevocable trusts. His probate work has included representing clients in disputes relating to will and trust administration and will contests.
In the area of family law Stephen Bilkis is adept at navigating the sometimes complex and often emotionally charged area of negotiating and drafting comprehensive divorce, pre-marital, and post-marital agreements, as well as complex property divisions and high net worth divorces. In addition, he handles high conflict custody disputes, child support litigation, and custody cases involving allegations of abuse.
Stephen Bilkis is a veteran criminal trial litigator, with extensive experience in New York criminal courts. He has successfully tried hundreds of cases, ranging from misdemeanors to serious felonies. Not only does he have a winning record before juries, he also is adept at winning pretrial. Stephen's deep knowledge of the New York criminal code allows him to find creative ways to routinely achieve the best possible result in each case.
As part of his bankruptcy practice Stephen Bilkis represents with sensitivity and professionalism both individual and business clients who are experiencing financial difficulties. With a concern toward the long-term financial health of his clients, Stephen advises client on options for getting out of debt and helps them chart a course that will ensure that they will rebuild their credit and have a healthy financial future.
Stephen Bilkis has been a member of numerous bar associations and organizations including the American Prepaid Legal Institute, New York State Trial Lawyers Association, New York State Bar Association, AARP Legal Services Network, and the American Association for Justice.
Education
J.D., Touro Law School, 1997
Professional & Bar Association Memberships
American Prepaid Legal Institute
New York State Trial Lawyers Association
New York State Bar Association
AARP Legal Services Network
American Association for Justice